Sewing Room Mess!
My office is actually in my home. It is a sunroom/office. It has been a mess since the beginning! I've never had a chance to really decorate my office. 
If you know anyone that has a sewing room, then you know, its almost impossible to keep it clean! As I write this, I'm looking at a pink thread cone that is right in front of my computer screen. Why is it so hard to keep it clean in here?
Bursting at the seams
I have taken over the adjacent dining room for cutting/more mess. I seriously need a cutting table. Hopefully soon I can decorate my space in a way that matches my brand.
Inspiration: Girly office decor
I've been on pinterest looking for inspiration, here are a few girly offices that I'm in love with: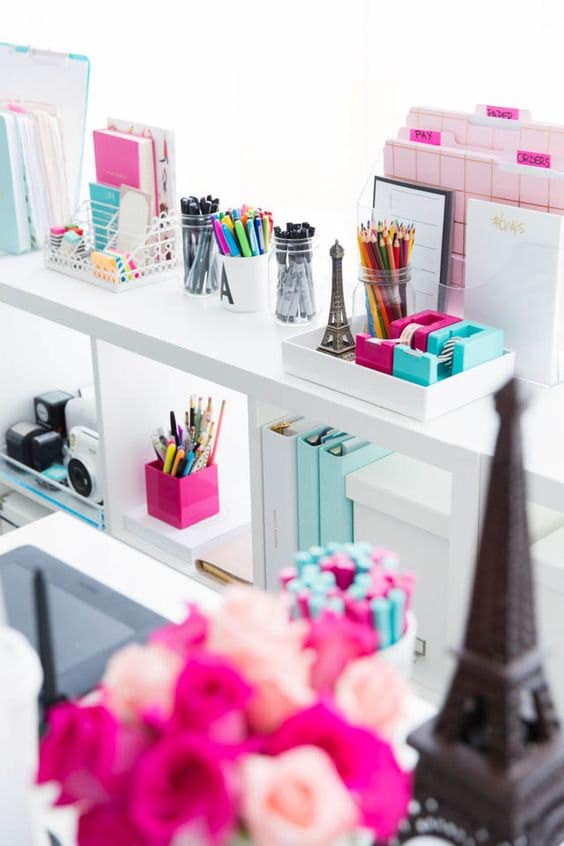 I have a serious crush on this office! love the colors and cubbies that Anna With Love has used to decorate her space!  I could picture one of my walls filled with cubbies to store fabric, elastics, and tread!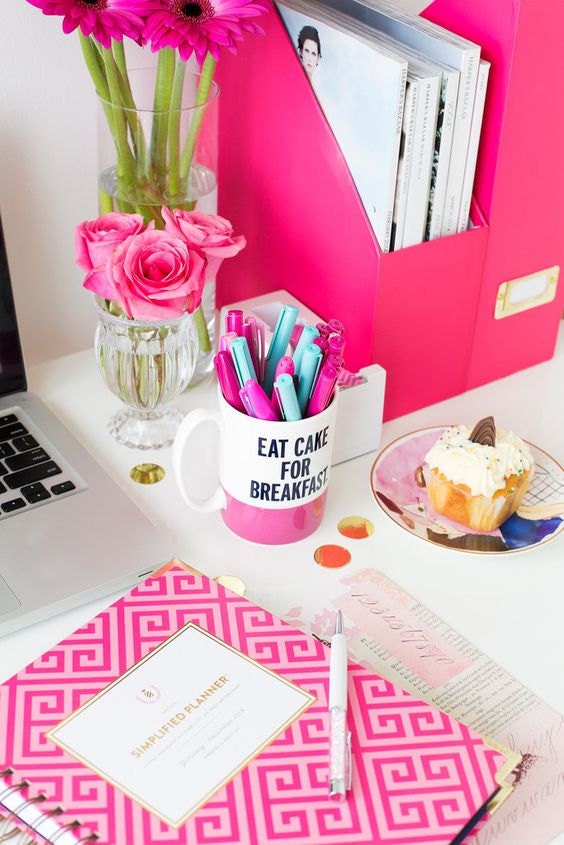 No office space would be complete with out the perfect accessories to go with it! And I love how Brit-co.com has decorated her desk.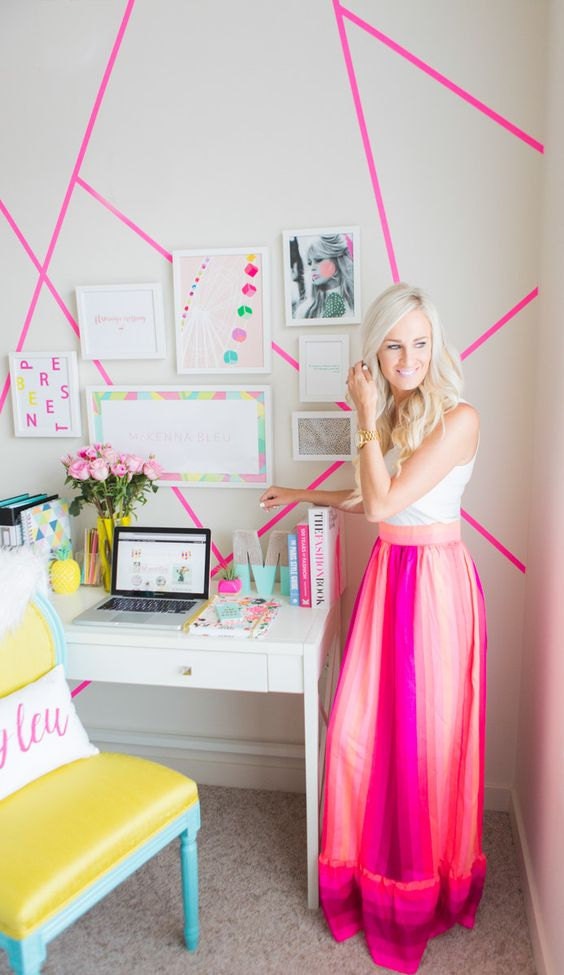 OMG!!! The colors. I mean I an in loooooove with these colors! Surely by know you must know how infatuated with color I am. Just check out this amazingly colorful office that Mckenna Bleu has created!
If I wish it it will come true right???
Someday, hopefully very soon, I will have an office I'm proud of. In the meantime, I have these beautiful office inspirations to admire.
Love,
Rosalinda